Shave the Date: Movember 1st Kicks Off Tomorrow

Moustache Season Kicks Off With Clean Shaves All Over the World
The Movember Foundation, a global organization committed to changing the face of men's health, is getting ready to officially kick off the 2014 "Movember" campaign with tomorrow's "Shave the Date" promotion. The idea is for men (and women with wicked chin-scratch) to shave clean and start growing a moustache, and only a moustache, for 30 days. Movember moustaches spark conversations and raise funds for prostate cancer, testicular cancer and mental health.
Men and women can join the global movement by signing up at Movember.com. Men will start November 1 — also known as Shave the Date: Movember 1st — clean-shaven and grow only the moustache for 30 days, getting friends, family and colleagues to donate to their moustache-growing efforts.
Here's a list of local "Shave the Date" events that you and your moustache can check out on your last day together, as a team, for the next 30 days.
If you're in LA, check out the Movember and Co. barbershop seen above.
European beard and moustache championships showcase the world's finest facial hair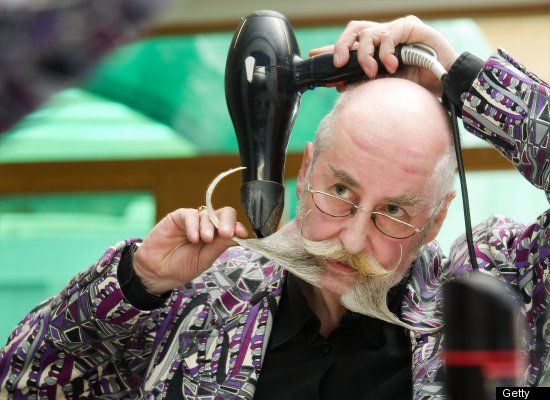 Of all the competitions in the world, the Beard and Moustache Championships have to be among the strangest. Men gather from all over Europe to show of the craziest facial hair styles you will ever see.
This year, Austria played host to the Beard and Moustache Championships for Europe. The contest drew approximately 150 participants who then competed in categories such as "Freestyle Beard" and "Natural Moustache."
As you can see, there were some truly wild participants in this year's championships. How often do you get to see a man sculpting his facial hair with a hairdryer?