Like Brian Wilson's Elbow, Beards In The Summer Are DONE
No matter what Brian Wilson wants you to believe, summer is no time for a beard or a moustache. Is there a worse feeling than being stuck outside (working, gardening, drinking) in 98 degree heat being pelted by the merciless rays of the sun?
It's amplified tenfold if you're all bearded/goateed up because it absorbs all the sweat from your head and just SITS there. Beards are great for winter, especially if you think scarves are for girls/hipsters, and moustaches work in the fall. But in the summer, less is more. How else can you feel the soothing caress of your special lady's hand on your face if it's covered by facial hair? You can't, so clean it up!
It's cold out, so it's time to grow a beard, especially if you play for the Pittsburgh Steelers. Current Steelers defensive end Brett Keisel is the latest Steelers player to dawn a beard that most men can only fantasize about. "Da Beard" as it has been dubbed, has it's own facebook page and Twitter account, and presumably, a slew of willing women.
Prior to "Da Beard", longtime Steelers guard Alan Faneca rocked a beard of similar girth, using it to mushroom stamp defenders and put them on their backs.
So in a head to head battle of recent Steelers history, whose beard is the "Alpha Beard" – Keisel's or Faneca's?
Do The Future A Favor- Tell A Child You Love About ZZ Top TODAY
If we don't pass on the oral tradition of just how great their beards were, who will? The answer is, sadly, no one. In today's "metrosexualized" world of "manscaping" and "ear hair removal", a band like ZZ Top would've never made it onto a stage in your local town. Musical talent you say? Puffttt. In today's "plucked eyebrow" musical universe, they would've been voted off "X Factor" before they made it in from the parking lot.
So please, pull a youth in your care aside tonight for an hour, and make them ingest Deguello before bed.
Whose Arm Is Stronger- Ryan Fitzpatrick Or His Beard??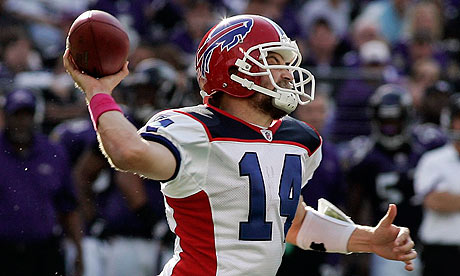 Ryan Fitzpatrick may be the most underrated QB in the entire NFL, but his beard is the undisputed #1 QB beard in the entire NFL. Last season, Fitzpatrick's beard almost got more notice than his production after he was inserted into the starting lineup prior to week four. Fitzpatrick went on to throw 23 TUDS over the next 13 games, and immediately improved a bad team.
With the start of the 2011 NFL season this weekend, Fitzpatrick has already started growing the 2011 version of the beard, no matter what his wife thinks about it. So while you may not ever be an NFL QB, you can at least grow a beard like one.
James Harden's Beard Keys Thunder Victory
Yesterday, the Oklahoma City Thunder advanced to the Western Conference Finals with a 105-90 victory in game seven over the Memphis Grizzlies. As a key reserve and generally the Thunder's first player of the bench, James Harden's beard scored 17 points (most of it via four three pointers he nailed), collected four rebounds, had four steals. And in the process throughout the series, he made it cool to have a beard again. For everything that Brawny paper towels tried to do by replacing the iconic "Brawny Man" and limiting his beard, James Harden's beard is single handedly reversing the trend.