Retro barbershops make a comeback in NYC
NYC's newest retro barbershops offer much more than 1950's chairs. The return of the old school barbershop has caught on in America's coolest city. Some of the fuel behind the trend could be the hit cable series "Mad Men" but it appears to be more than that. How else can you explain barbershop chairs with built in ashtrays, beer and full bars! Now that's "Old School."
The New York Post recently ran a story about the new, old barbershops. From the article:
Threatened with extinction in the late '60s and '70s by men growing lengthy locks and bushy beards and in the '80s by the rise of unisex bargain salons (Supercuts, anyone?), old-school barbershops are making a comeback.

"It's definitely a trend," says Adrian Wood, owner of one of the city's oldest barbershops, Paul Molé on the Upper East Side. "Because of the conservatism of the economic times we're in today, men want to be men again — they want to go to a barbershop to look like a man and act like a man. That's what it's all about."
Music to my ears. It's a great thing to hear barbershop's returning to more than just a place for a haircut.
Win $100 American Express card to celebrate the premiere of 'The American'

We've waited a long time for George Clooney to come out and make a great thriller. 'Michael Clayton' was a start, but even that was a little slow at times. It looks like we'll finally get our wish on September first, when 'The American' hits theaters.
The movie, which was filmed on location in Italy, stars Clooney as a master assassin. When a job in Sweden ends more harshly than expected for this American abroad, he vows to his contact that his next assignment will be his last. Jack reports to the Italian countryside, where he holes up in a small town and relishes being away from death for a spell. The assignment, as specified by a Belgian woman named Mathilde (Thekla Reuten) is in the offing as a weapon is constructed. Surprising himself, Jack seeks out the friendship a local priest (Paolo Bonacelli) and pursues romance with a beautiful villager (Violante Placido). But by stepping out of the shadows, Jack may be tempting fate.
To coincide with the film's release, Bullz-Eye is offering up a $100 gift card along with a leather passport case for your next trip abroad. For more details on the contest, head over to our 'The American' contest homepage. Don't miss the movie, in theaters this weekend!
Anderson Cooper offered a million bucks to lose the gray hair
Anderson Cooper is one of the most enigmatic figures in entertainment today, and it's not just because he's a Vanderbilt. That gray hair makes him one of the most recognizable faces on the planet, a trait that Cooper might change if a company called "Rise-N-Shine" gets its way.
The company makes a product called Go Away Gray, a pill that aims to put color back into your hair. Rise-N-Shine offered Cooper one million dollars to use the product for 60 days.
"We feel like Anderson Cooper is a really visible and well-respected figure and thought he would be a great spokesperson for the product and the company." said Cathy Beggan, who developed the product "and it doesn't hurt that he's a handsome gentleman." No, Cathy, that doesn't hurt at all.
Snoop commemorates Mafia Wars by blowing up a truck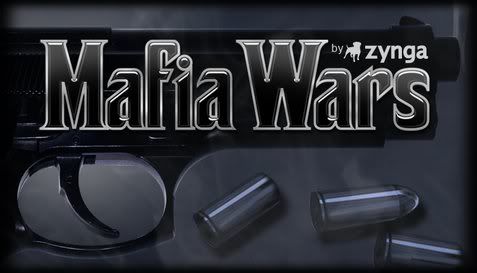 You probably know Mafia Wars as one of two things – the game you're hopelessly addicted to or the game that constantly spams your Facebook news feed with annoying updates. In either case, you know Mafia Wars is a big deal, big enough to draw attention from Snoop Dogg, no less.
Just a month ago, Mafia Wars launched it's newest iteration – Mafia Wars: Las Vegas – and the game has already hit the 10-million-visitor mark. To commemorate the event, Snoop Dogg will be in Las Vegas to blow up a four-ton armored truck. That isn't blow up like your cell phone, that's blow up like a bomb. Bullz-Eye's own Will Harris will be on site for the event.
Stand out in the crowd with PillaSport!
Ever been disappointed by the quality of your sunglasses? I tend to lose mine so often that I buy cheap pairs, and they feel cheap. They break, they don't sit straight, they don't look good. There are some good options out there, though, if you're willing to look. PillaSport gave the guys at Bullz-Eye a chance to try out some quality lenses. Here's what they had to say:
For those of you that are athletes, PillaSport delivers one of the best possible sun protectors, vision enhancers, safety technology and overall viewing experience that anyone can find! It's no wonder that National and World Champions in the arena of skeet , shotgun and other events wear PillaSport glasses. PillaSport strives to Maximize Eye Performance and Minimize Eye Fatigue combined with the Highest Impact Resistance on the Market. A Pilla Lens is made from a bullet-proof lens material, and is used by more World Champion shotgun shooters than any other brand (now that's some serious stuff here my friends!). There is so much put into the research and development of PillaSport glasses so you know you're getting the best they have to offer.
For the full PillaSport Hornet and Charlie review, head over to the Bullz-Eye Blog.