Retro barbershops make a comeback in NYC
NYC's newest retro barbershops offer much more than 1950′s chairs. The return of the old school barbershop has caught on in America's coolest city. Some of the fuel behind the trend could be the hit cable series "Mad Men" but it appears to be more than that. How else can you explain barbershop chairs with built in ashtrays, beer and full bars! Now that's "Old School."
The New York Post recently ran a story about the new, old barbershops. From the article:
Threatened with extinction in the late '60s and '70s by men growing lengthy locks and bushy beards and in the '80s by the rise of unisex bargain salons (Supercuts, anyone?), old-school barbershops are making a comeback.

"It's definitely a trend," says Adrian Wood, owner of one of the city's oldest barbershops, Paul Molé on the Upper East Side. "Because of the conservatism of the economic times we're in today, men want to be men again — they want to go to a barbershop to look like a man and act like a man. That's what it's all about."
Music to my ears. It's a great thing to hear barbershop's returning to more than just a place for a haircut.
Win $100 American Express card to celebrate the premiere of 'The American'

We've waited a long time for George Clooney to come out and make a great thriller. 'Michael Clayton' was a start, but even that was a little slow at times. It looks like we'll finally get our wish on September first, when 'The American' hits theaters.
The movie, which was filmed on location in Italy, stars Clooney as a master assassin. When a job in Sweden ends more harshly than expected for this American abroad, he vows to his contact that his next assignment will be his last. Jack reports to the Italian countryside, where he holes up in a small town and relishes being away from death for a spell. The assignment, as specified by a Belgian woman named Mathilde (Thekla Reuten) is in the offing as a weapon is constructed. Surprising himself, Jack seeks out the friendship a local priest (Paolo Bonacelli) and pursues romance with a beautiful villager (Violante Placido). But by stepping out of the shadows, Jack may be tempting fate.
To coincide with the film's release, Bullz-Eye is offering up a $100 gift card along with a leather passport case for your next trip abroad. For more details on the contest, head over to our 'The American' contest homepage. Don't miss the movie, in theaters this weekend!
Anderson Cooper offered a million bucks to lose the gray hair
Anderson Cooper is one of the most enigmatic figures in entertainment today, and it's not just because he's a Vanderbilt. That gray hair makes him one of the most recognizable faces on the planet, a trait that Cooper might change if a company called "Rise-N-Shine" gets its way.
The company makes a product called Go Away Gray, a pill that aims to put color back into your hair. Rise-N-Shine offered Cooper one million dollars to use the product for 60 days.
"We feel like Anderson Cooper is a really visible and well-respected figure and thought he would be a great spokesperson for the product and the company." said Cathy Beggan, who developed the product "and it doesn't hurt that he's a handsome gentleman." No, Cathy, that doesn't hurt at all.
Snoop commemorates Mafia Wars by blowing up a truck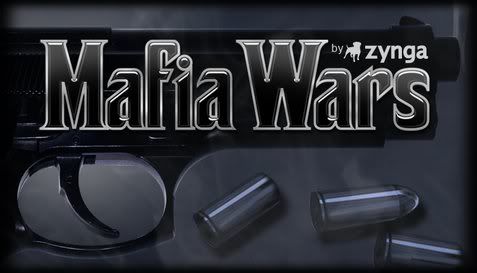 You probably know Mafia Wars as one of two things – the game you're hopelessly addicted to or the game that constantly spams your Facebook news feed with annoying updates. In either case, you know Mafia Wars is a big deal, big enough to draw attention from Snoop Dogg, no less.
Just a month ago, Mafia Wars launched it's newest iteration – Mafia Wars: Las Vegas – and the game has already hit the 10-million-visitor mark. To commemorate the event, Snoop Dogg will be in Las Vegas to blow up a four-ton armored truck. That isn't blow up like your cell phone, that's blow up like a bomb. Bullz-Eye's own Will Harris will be on site for the event.
Stand out in the crowd with PillaSport!
Ever been disappointed by the quality of your sunglasses? I tend to lose mine so often that I buy cheap pairs, and they feel cheap. They break, they don't sit straight, they don't look good. There are some good options out there, though, if you're willing to look. PillaSport gave the guys at Bullz-Eye a chance to try out some quality lenses. Here's what they had to say:
For those of you that are athletes, PillaSport delivers one of the best possible sun protectors, vision enhancers, safety technology and overall viewing experience that anyone can find! It's no wonder that National and World Champions in the arena of skeet , shotgun and other events wear PillaSport glasses. PillaSport strives to Maximize Eye Performance and Minimize Eye Fatigue combined with the Highest Impact Resistance on the Market. A Pilla Lens is made from a bullet-proof lens material, and is used by more World Champion shotgun shooters than any other brand (now that's some serious stuff here my friends!). There is so much put into the research and development of PillaSport glasses so you know you're getting the best they have to offer.
For the full PillaSport Hornet and Charlie review, head over to the Bullz-Eye Blog.
Bullz-Eye reviews Madden NFL 11
Few sports franchises have a following as large as the mob behind Madden. Over the years the game has had its ups and downs, but in an age of online gaming, EA has struggled to keep up the fervor around the football juggernaut. This year's installment has improved things, though, mostly through the addition of "GameFlow." Here's what Jason Zingale from Bullz-Eye had to say:
There are several new additions to this year's installment, but the one that will surely have people talking is GameFlow, which is going to change the way that most gamers experience "Madden" for years to come. That's because it speeds up the pace of the game by automatically picking your plays based on your favorite team's real-life tendencies in a variety of situations. As a result, you won't have to waste time scouring through your playbook or sitting through lengthy cutscenes that have been tacked on to make it feel more realistic. You can also open up your playbook or call an audible at any time, while loyalists will still be able to play the old-fashioned way by selecting Conventional from the main menus. It's win-win.
For more on the changes to this year's installment, check out the full Madden NFL 11 review at Bullz-Eye.com.
Barbershops are still a cornerstone of some communities
The idyllic, old-school barbershop may have faded from society today, but there are still communities for which the local shop is a cornerstone of daily life.
Fletchers Hair Design in Toledo has teamed up with a local Insurance Agency to not only offer reduced-price haircuts for kids going back to school, but to give away free book bags to the first 100 customers as well. It's a great way to reach out to the community, the way we remember barbershops doing in the past.
Get the Entourage breakdown at Bullz-Eye's Entourage blog
Entourage is now well into the seventh season, a season that really has to deliver to help erase the memory of season five (yeah, six was back to the show we know and love, but five was pretty bad). When you're looking for a little Ari & Co. between episodes, be sure to check out the Entourage blog at Bullz-Eye.com.
Week by week we offer breakdowns on the most current episodes, along with editorial about the direction of the season and whatever ridiculous thing Turtle has started. This past week's visit from Sasha Grey deserved more than just cursory attention:
Sasha may be classier than she looks, but Drama and Scotty Lavin most certainly are not, launching into a discussion about anal sex that results in Eric confessing he's never tried it. Scotty claims that Eric needs to do it at least once before he gets married, and Drama agrees ("You kidding? Vagina's my third favorite hole."), but when Eric mentions the idea to Sloan, she reminds him that they did try it once… unsuccessfully. That didn't stop them from trying again, however, but just as Eric suspected, he likes her vagina. It was a rare comedic twist in the relationship that was sorely needed, because up until now, the writers have made Eric's decision to marry Sloan seem like a bad thing. And if you've seen her recently (or heard the actress that plays her talk about all of her awesome qualities in that promo HBO has been airing recently), then you know that it's not.
Bluebeard's Revenge helps reduce stubble growth
Stubble may be in style for some, but a lot of us like to have a nice, clean shave each and every day. There are loads of products dedicated to the shaving experience, but how many actually reduce stubble growth to make that shave easier with each passing day? Not many. There is one, though, that stands out among the rest: Bluebeard's Revenge.
Our guys at Bullz-Eye got a chance to review Bluebeard's Revenge. Here's what they thought:
When applying the shaving cream I noticed a subtle soapy smell that made me feel like I was cleaning my face as well. It was easy to apply and the shaves I experienced were smooth and clean. The big claim by Bluebeard's Revenge is after a month of steady use your beard will slow it's growth because of a novel topical compound called Decelerine in the shaving cream. I'm not here to tell you whether or not that claim is true but I feel the smooth shave alone is enough to support this product.
Head over to the Bullz-Eye Blog for the full review.
Durden's Barber Shop offers the old-fashioned experience
When you want the old-fashioned barber shop experience, look no further than Durden's Barber Shop in Augusta, Georgia. The shop has been with owner Tim Durden's family ever since Tim's father opened 53 years ago.
Even though the shop is off the beaten path, it has remained successful because of its longtime reputation in the community, Durden said.

"It's a fun business. The people who have been coming here for years, they're like your extended family," he said.

Durden follows several principles to run the business.

"I think having a good attitude and treating people the way you want to be treated are the basic business philosophy," Durden said.

He also believes in customer service. He's a one-man show, so he sends a mass e-mail to his customers whenever he plans to be out of the shop, he said.
If you're ever in Georgia and in need of a haircut, be sure to look up Tim Durden.